Posted on April 25, 2011 12:01 am under Succinctly Yours
Tags: microfiction | 13 Comments
Although I've been a city girl for many years, those rural roots go deep. I just love the look on that cow's face and it inspired a first: two, count 'em, two microfictions.
A Bit of Bull
Why were they staring? El Toro had sworn this pattern didn't make her derriere look fat. Hmm. Had he even glanced up from the clover? (136)
Blown Away
The others settled in, as if for a storm. "Quaint custom", Bess thought, moments before she turned and saw the dark funnel cloud. (130)
Posted on April 24, 2011 12:01 am under Succinctly Yours
Tags: meme, microfiction | 2 Comments
How low can you go?
Use the photo as inspiration for a story of 140 characters OR 140 words. It doesn't have to be exactly 140, just not more.
Want more challenge? Use the word of the week in your story. This part is optional.
I've changed the Linky time to accommodate those who prefer to play on Sunday. It will open on Sunday at 12:15AM, although I will continue to be more of a Monday player.
If you visit later in the week, this post may no longer be at the top of the blog. Click on the Succinctly Yours button that is located just below the header. It will take you there quickly.
I really appreciate the outpouring of support received for Succinctly Yours. Please help me spread the word to other microfiction lovers. Rather than post my story here, I'll be posting in the Linky list. So just look for me there.
Photo for Monday, April 25th.
Word Of The Week: quaint
And here's the pic for Monday, May 2nd.

Word Of The Week: invade
Posted on April 23, 2011 11:09 pm under The Inheritance
Tags: fiction, meme, novel, serialized, Weekend Writer's Retreat | 1 Comment
Next: A Strange Partnership
Previous: The Gathering

Jerry stood in the kitchen watching Kathleen shape pizza dough.
"We could just have some delivered."
"I enjoy making it. Besides, it would cost a fortune to feed everyone."
Jerry's face tightened. "Right. I'll go set up some tables."
Read more »
Posted on April 23, 2011 12:01 am under Story Ideas
Tags: book blurb, Book Blurb Friday, fiction, meme | 12 Comments
For several weeks, I've been meaning to join in Lisa Ricard Claro's new meme, Book Blurb Friday. I'm a day late, but trusting that Lisa will forgive me for producing a Book Blurb Saturday.
Tired of crime-filled city life, Ellen Davis, a former investigative reporter, buys a weekly newspaper publication in rustic Cartersville. On a morning jog, she discovers a new statue in the town's small park. Its face looks just like hers. Soon the whole town gathers and attempts to guess the identity of the talented artist. Everyone, except Sam Higgins, a clumsy policeman, who leans against it, causing the statue to topple and break. Its partially hollow interior contains a severed hand and a note addressed to Ellen: "You are next."
The peaceful town is quickly invaded by F.B.I agents, who believe it is the work of The Sculptor, a serial killer, who sculpts his future prey and encloses the left hand of his previous victim. Learning that all protection attempts have failed, Ellen flees Cartersville. The Sculptor follows. Who can help her? Whom can she trust?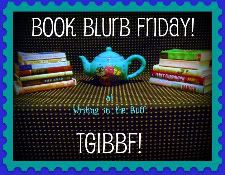 Book Blurb Friday is hosted by Lisa Ricard Claro, who posts a weekly photo and challenges us to "write a book jacket blurb (150 words or less) so enticing that potential readers would feel compelled to buy the book." That's quite a challenge, but it's a lot of fun as well. Click on the image at the left to read more blurbs or enter one of your own.
Posted on April 22, 2011 12:01 am under Weekend Writer's Retreat
Tags: excerpt, fiction, lyrics, poetry, serialized, Story | 1 Comment
Write a post on your blog that shows us your original creative writing.
Somewhere on your sidebar or post use our button or provide a text link back to the Weekend Writer's Retreat.

Add a direct link to your WWR post, not your blog, on the current week's Linky Tool.
Have fun reading and commenting on other's submissions and finding out what they think of your writing.
We look forward seeing what's been written this week.