Posted on April 29, 2011 3:58 am under Story Ideas
Tags: book blurb, Book Blurb Friday, fiction, meme | 12 Comments
Romance or murder mystery?
Delicate Southern belle, Julie Cotter, is left stranded at the altar by her childhood sweetheart. Embarrassed by the rejection and smothered by small town curiosity, she packs a suitcase and starts to drive. Soon she regrets her impulsiveness and decides to return home. Plans change, when her car slips off a nearly deserted road and careens down an embankment. After three hours of walking, her face is sunburned, her feet are blistered and she prays for rescue.
Shane Denver wasn't the answer to anyone's prayers. But with limited options, Julie climbs on his motorcycle and clings to the rough stranger, whose face is cloaked behind smoky glasses. Shane is hiding more than his face. As he leaves the road for a small wooded trail, Julie fears she has made a fatal error.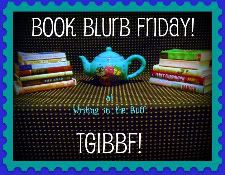 Book Blurb Friday is hosted by Lisa Ricard Claro, who posts a weekly photo and challenges us to "write a book jacket blurb (150 words or less) so enticing that potential readers would feel compelled to buy the book." That's quite a challenge, but it's a lot of fun as well. Click on the image at the left to read more blurbs or enter one of your own.
12 Responses to "Smoke Screen"