Posted on May 27, 2011 4:58 pm under Story Ideas
Tags: book blurb, Book Blurb Friday, fiction, meme | 6 Comments
Despondent over the loss of his beloved wife, Jed Harrington jumps to his death from the roof of his corporate office building.
Seven years later, tight finances force unpublished mystery writer, Liza Kenton, to seek work in Harrington Industries' secretarial pool.

Coworkers show her the ropes and provide some strong advice. "Never work after dark." Two employees have vanished in the last year. Although there is no evidence they were abducted from company property, both disappeared after working late. The secretaries are convinced that Jed's ghost is responsible.
Liza sees an opportunity to solve a real mystery while earning overtime pay. On a wintery January evening, she treks across the deserted parking lot towards her snow-covered car. As wind engulfs her in a snow spiral, a voice calls out.
"Beloved."
The compelling voice draws her towards the lot's wooded edge and the answers that lay beyond it.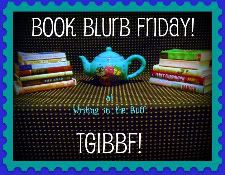 Book Blurb Friday is hosted by Lisa Ricard Claro, who posts a weekly photo and challenges us to "write a book jacket blurb (150 words or less) so enticing that potential readers would feel compelled to buy the book." That's quite a challenge, but it's a lot of fun as well. Click on the image at the left to read more blurbs or enter one of your own.
6 Responses to "Beloved"