Posted on April 13, 2012 10:54 am under Story Ideas
Tags: book blurb, Book Blurb Friday, Story, story idea | 6 Comments

Riley Conroy had always planned to be a star.  

Fifteen years after leaving the inner-city neighborhood, she receives her first Academy Award nomination and invites her childhood friends to celebrate her success.

When Riley falls from her penthouse balcony, her friends become suspects.
Maria's only dream was to marry Colton Howard.  She got her wish after Riley discarded him.  Ten years later, she stills sees that look in Colton's eyes, whenever Riley is mentioned.
Gina grew up in Riley's shadow.  Never as smart, never as pretty, never as popular.  She tried to follow in Riley's footsteps, but ended up waiting tables in a backstreet diner.
Ten years of writing have yielded a box of rejections for Sara, while the autobiographical Life of Riley became an overnight best seller.
Detective Frank Karpinski delves into the secrets of the three friends as he struggles to answer the question.  Who killed Riley?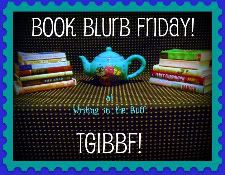 Book Blurb Friday is hosted by Lisa Ricard Claro, who posts a weekly photo and challenges us to "write a book jacket blurb (150 words or less) so enticing that potential readers would feel compelled to buy the book." That's quite a challenge, but it's a lot of fun as well. Click on the image at the left to read more blurbs or enter one of your own.

This week's blurb has 150 words.
6 Responses to "Old Friends"