Posted on November 28, 2013 12:55 pm under General
| Comments are off
I'm feeling a bit nostalgic today as I remember Thanksgiving past. No, I'm not thinking about dinner at my grandparents with tons of relatives and a huge stuffed turkey. While they are fine memories, my mind has settled on my first Thanksgiving in Georgia, where I spent most of the long weekend outside in my shorts and tank top, marveling at the late November flowers and basking in the sunshine. That's a far cry from today, where the temperature was in the teens last night and forecasted highs won't exceed the thirties. Read more »
Posted on November 8, 2013 3:37 pm under General
| 2 Comments
Golden Oldies aren't always so golden. Sometimes I catch myself grimacing as I wonder why I had ever loved a song. Different Drum doesn't fit that category. Whenever I hear Linda Ronstadt belting out the lyrics, I get nostalgic for the days when it seemed that nothing could "pull the reins in on me". Some of that spirit has stuck through the years and more than one person has called me a rebel. Rebellion has never been my intent, however, I just strongly believe in following my heart.
Decades later, I am pleased to watch Miss Muffin develop a strong sense of self. At least I am most of the time. When it comes to homeschooling, Read more »
Posted on November 4, 2013 10:51 pm under General
| Comments are off
Several friends have gotten married in recent months. The weddings were as different as the couples, but most of them had to cost a pretty penny. Curiosity made me do a little research and I got a real shock. The average cost of a wedding is now estimated at $28,000. That's a fair chunk of cash for most of us and it doesn't include the honeymoon expenses. That much cash could buy a car or make a down payment on a home. Those items last for many years, if not a lifetime. While a marriage may last that long, the ceremony and reception last for just one day.
Posted on October 22, 2013 1:18 pm under General
| Comments are off
Becoming a DJ was one of my early childhood dreams. Our family always listened to the local radio's morning show, which was hosted by my uncle. His byline was "a tenth of a ton of fat and fun". His show was fun and lured a lot of callers. He seemed like a star and this appealed to a shy and chubby child. My roly-poly uncle had plenty of people waiting in line to chat with him. If I became a DJ, maybe that would happen to me.
As I grew older and developed other interests, the DJ dream faded. I regret that sometimes. I have a good speaking voice, can ad lib with the best of them and love music. My inner child must still be clinging to that dream, however. I hear some of the current DJs and think "I could do better than that". I check out the latest songs online and salivate over the classic Numark DJ mixers. I plan on indulging myself one of hese days. I don't have to be the star of a radio or dance floor to live the dream.
Posted on October 14, 2013 6:18 pm under General
| 2 Comments
This post brought to you by PeiWei. All opinions are 100% mine.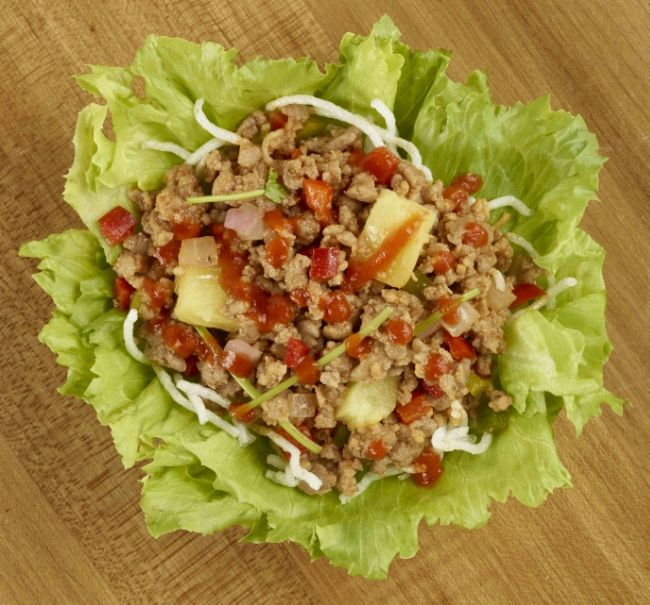 My daughter does the cooking at our house and I have no complaints. She makes most of her meals from scratch and incorporates plenty of fruits and veggies. The food is perfectly seasoned and the variety is endless. Truthfully, I could happily let her cook for us everyday. I remember my own years of being the cook, however. and know that she needs a break. So we go out to eat from time to time.